School Student Enrollment Marketing Programs
We help school leaders implement effective student enrollment marketing programs.
We provide a strategic and comprehensive approach to grow student enrollment, increase student retention and build community awareness.  Our program initially focuses on the 2016/17 school year, and then transitions into an on-going sustainable program.  Our student enrollment marketing programs take advantage of marketing best practices culled from over 30 years of designing and implementing successful marketing programs.
Parents are online and looking.  To get more students, get more parents.  We accomplish this with integrated online digital marketing and offline marketing.
We define and build the school's brand message with supportive imagery that tells a story and deepens emotional connection to improve student enrollment results.  Our programs promote community awareness, Word of Mouth marketing and inbound inquiries; and assist teachers in communicating the marketing message to families.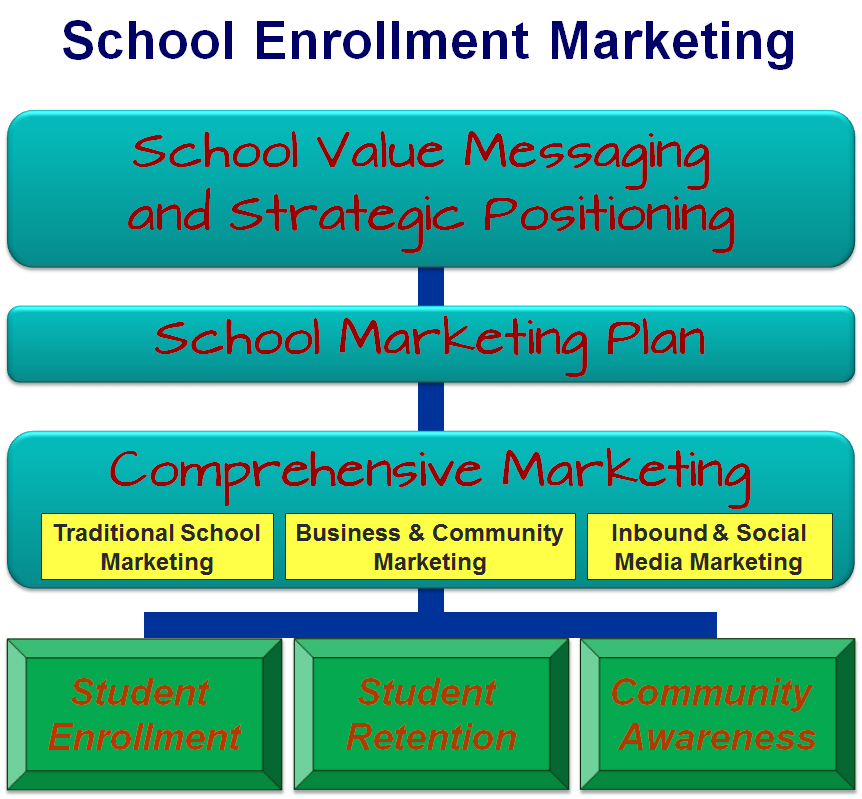 School Enrollment Marketing Program Focus
| | |
| --- | --- |
| Increase Student Enrollment | Create a dynamic school presence to increase student inquiries, visits and applications. |
| Increase Student Retention | Retain Students – Retain Budgets.  Tell your story of academic customer service. |
| Increase Community Awareness | Build thru multi-channel communications of your school value message. |
Next Step
Our School Marketing Program can be launched as sequential campaigns or as a comprehensive program; with budget scaled to your needs.
Contact us at 248-596-9788 or [email protected] .