Please contact us at 248-596-9788 or email [email protected]
or fill in the form below.
The form also provides access to the articles listed below.
Marketing Planning and Process:
Marketing Planning Needs
Audit Your Marketing
The Five Biggest Marketing Mistakes
High Impact Sales Presentations
Sales Lead Generation:
Integrated Marketing Blitz Campaign
Marketing Campaign ROI Calculator
Telemarketing for Sales Leads
Onset Marketing blends the expertise of strategists, product managers, writers, graphic artists, web developers, business callers and creative minds to deliver strategic and tactical marketing solutions to give you the edge to compete in today's dynamic world.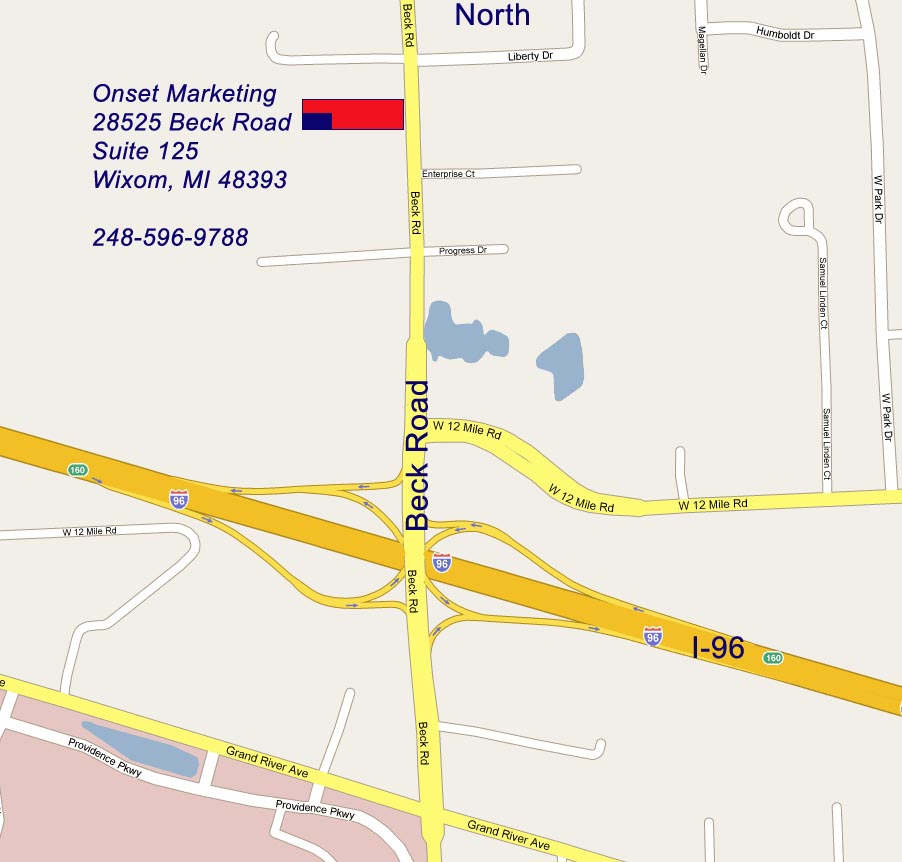 Main Marketing Company Office:
28525 Beck Road, #125
Wixom, Michigan 48393
West Michigan Marketing Company Office:
Grand Rapids, Michigan
Southwest Michigan Marketing Company Office:
Marshall, Michigan
Email: [email protected]
Phone: (248) 596-9788
Fax: (248) 596-9787