Win commercial roofing customers with a flow of scheduled onsite sales appointments
Onset Marketing provides a Business Telemarketing service that generates a consistent flow of qualified sales leads for Commercial Roofing Contractors.
We are a Michigan company with a 15-year track record of helping our clients win new customers. We bring you an experienced, professional, degreed calling team; and have demonstrated tremendous success helping commercial roofing contractors win industrial, manufacturing, office, medical and education customers.
We qualify prospects and schedule EXCLUSIVE onsite sales appointments – – to greatly increases your Sales Win Rate.
Campaigns are customized to your needs and are structured as monthly programs with no long-term contracts.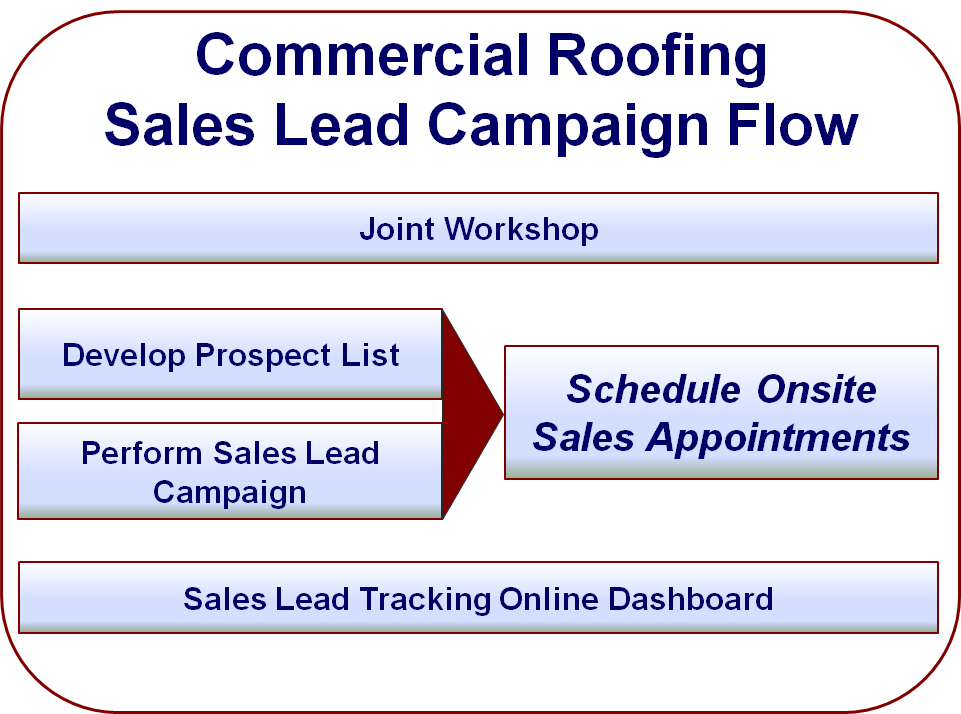 Your sales people should be out closing sales –
We schedule sales appointments for them.
Commercial Roofing Sales Lead Campaign Focus
| | |
| --- | --- |
| Better Prospect List | By utilizing multiple sources |
| More Sales Leads | By communicating with contacts using multiple media channels |
| Higher Sales Lead Quality | By having in-depth prospect conversations to understand their roofing needs |
| Onsite Sales Appointments | Providing shorter sales cycle times and higher sales close rates |
Case Study
Sales Lead Campaign for a Commercial Roofing Contractor
A medium size Michigan-based commercial roofing contractor is using our Business Telemarketing service to build a tremendous sales pipeline.
This is an on-going campaign. So far we scheduled 40 sales appointments and our client forecasted over $2M sales.
We developed the prospect list based on our client's type, size and location of desired new customers. We call each firm using a very conversational approach to identify / connect with the proper contacts, discuss their roofing needs, promote our client's credentials and differentiation, and then when qualified, we schedule an onsite sales appointment. Our client attends the appointment to build a business relationship, further qualify the sales opportunity, and work towards closing the opportunity.
We continue identifying new sales opportunities, and existing sales pipeline opportunities are continuing to close. Over time, the campaign ROI will likely exceed 100-to-1.
We can deliver this campaign in any state, providence or region.
How to Get Started
Just contact us to start your campaign and schedule your Campaign Workshop.  We'll quickly launch your campaign and begin scheduling Commercial Roofing Sales Appointments for you.
Contact us at 248-596-9788 or [email protected] .